Vercassivellasimus
Vocals, Whistles, Mandola, Pipes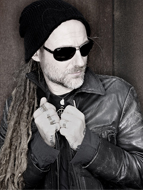 Joined: 19 Feb 2008
Posts: 520

Posted: Fri Aug 21, 2009 1:00 am

 

   Post subject:

---

It will be "the second part" of Evocation I. And so it will be acoustic as well.
But before that we'll do another metal album again.
_________________
all souls heard. some ran and hid away. some listened. some laughed.
most just stood there. motionless. silent. and forgetting.